Our Approach
At IDR Medical, we recognise the importance of approaching each project with an open mind when it comes to identifying the most appropriate methodology and advising our clients on the approach that will allow us to get as close as possible to the target respondent. Sometimes that is a traditional focus group or in-depth interview, but sometimes its real-time video, digital diaries, online discussions, or even spending a day in a hospital, clinic or diagnostics laboratory and immersing ourselves in the respondents' working environment.
10 years of global healthcare experience.
IDR Medical's qualitative research approach draws on over 10 years of global healthcare experience and incorporates an extensive mix of research techniques.
We utilise new concepts from the fields of psychology and behavioural sciences as well as innovative digital methods and platforms. While we have embraced such methodological innovations, the cornerstone of our qualitative studies are often those more traditional research methods that have stood the test of time.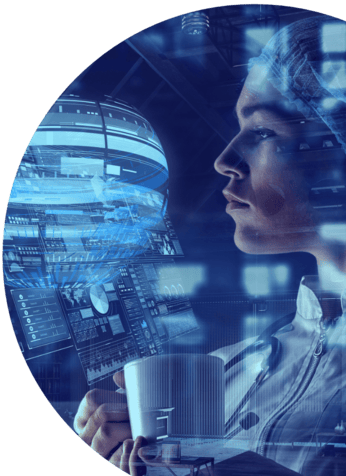 The qualitative medical market device research approaches IDR Medical utilise include:
Ethnography
Ethnographic research uses a fly on the wall approach to data collection. It is the contextual observation of a participant as they perform their daily tasks and behaviours. Our researchers are able to immerse themselves in the world of the respondent obtaining an honest picture of actual rather than reported behaviour.
Whilst ethnography is a powerful technique, it can also be time-consuming, expensive, impractical and often not feasible at the site of care. IDR Medical often use the principles of ethnography and apply these to other qualitative research approaches to gain a deeper insight into the lives of healthcare professionals and patients. For example, video diaries can be used to complement a program of in-depth interviews or an observational research component can be built into an interview that takes place at the respondent's place of work.
Focus Groups
Focus groups are an excellent way to uncover the motivations and decision-making criteria of healthcare professionals. Typically, groups are formed of 6-8 respondents, and the data collection benefits from their interactions with each other, as well as the moderator. Our professionally trained moderators have conducted countless focus groups and mini-groups around the world.
In-Depth Reviews
The cornerstone of qualitative research, interviews come in many styles and structures. We frequently conduct interviews face-to-face in research facilities, at the respondent's place of work, over the telephone or online. We pride ourselves on our ability to interview hard-to-reach respondents, from clinical KOLs and hospital CEOs, to patients with orphan diseases.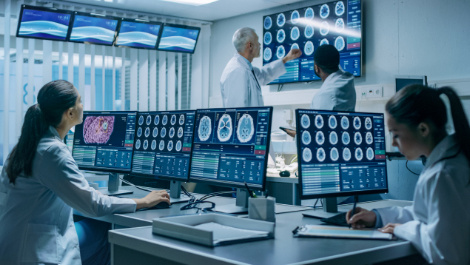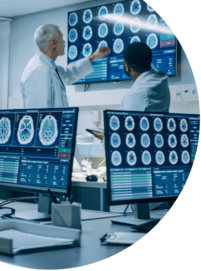 Usability Tests
Usability testing can align your product with customer needs, highlight product pain points and provide tangible recommendations to ensure the success of your new product/solution
Moderated user test and think-aloud
Users interact with the product/solution while verbalising their actions and expectations. The moderator asks questions both planned and spontaneous to gain insight into user experience.
Structured tasks and questions
Users have to preform product-specific tasks during their interactions. The tasks represent common use cases with the product. Structured questions give a quantitative measure of user experience.
Eye-tracking and screen-capture
Eye-tracking technology reveals on what users focus their attention. Screen-capture and thorough documentation preserves the findings for subsequent evaluation.
Heuristic analysis and human factors design audits
Includes an independent design review of your product to identify design shortcomings and prioritise the resolution of these discrepancies. IDR Medical work with partner human factors experts to provide this heuristic analysis. This is typically conducted prior to any market research and often flags up issues and potential pain points that can be explored in more detail during one-on-one interviews.

Digital
Remote options for qualitative research, can condense the amount of time spent gathering data, and reduce costs associated with travel by conducting research directly from your desk. IDR Medical work with online methods to provide a digital alternative to in-person qualitative research by broadcasting reliable live video from while participants are mobile in their natural environment be that a physician's office or hospital.
Remote In-Depth Interviews
We use various technology platforms provided by industry partners that allow us to conduct interviews remotely and in real-time via live two-way video call with research participants where we can show them digital stimuli, take notes, ask probing questions, and record the interview.
Online Communities
Respondents join a community and answer/discuss questions, interacting with each other and the moderator. These are useful to gauge reactions to communications and products, 'pressure-test' plans and build idea using social media styled interactions.
Remote Focus Groups
We can also run focus groups remotely via a group video call. Have discussions with participants from around the world, invite interpreters to translate, take notes, bookmark/timestamp moments, and record the focus group.